2. What is Power supply Efficiency?
The efficiency of a power supply is the extent to which the power supply can efficiently use the current it draws from the grid. It is expressed as a percentage. The higher the efficiency, the less electricity is consumed for a given power output.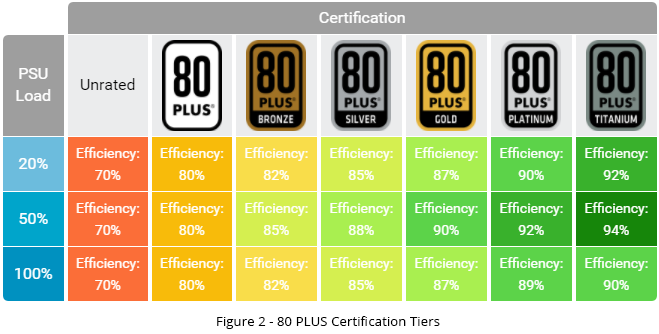 Source of this image:
Outervision
Psu efficiency savings
It is good to think about the efficiency of the power supply when choosing a power supply for an office or home PC. By using a high efficiency model, you can save quite an interesting amount of money on electricity consumption in the order of tens of $ per PC per year. High performance and efficiency have a positive impact on the long life of the power supply. A certified power supply with better efficiency heats up less and is less noisy.